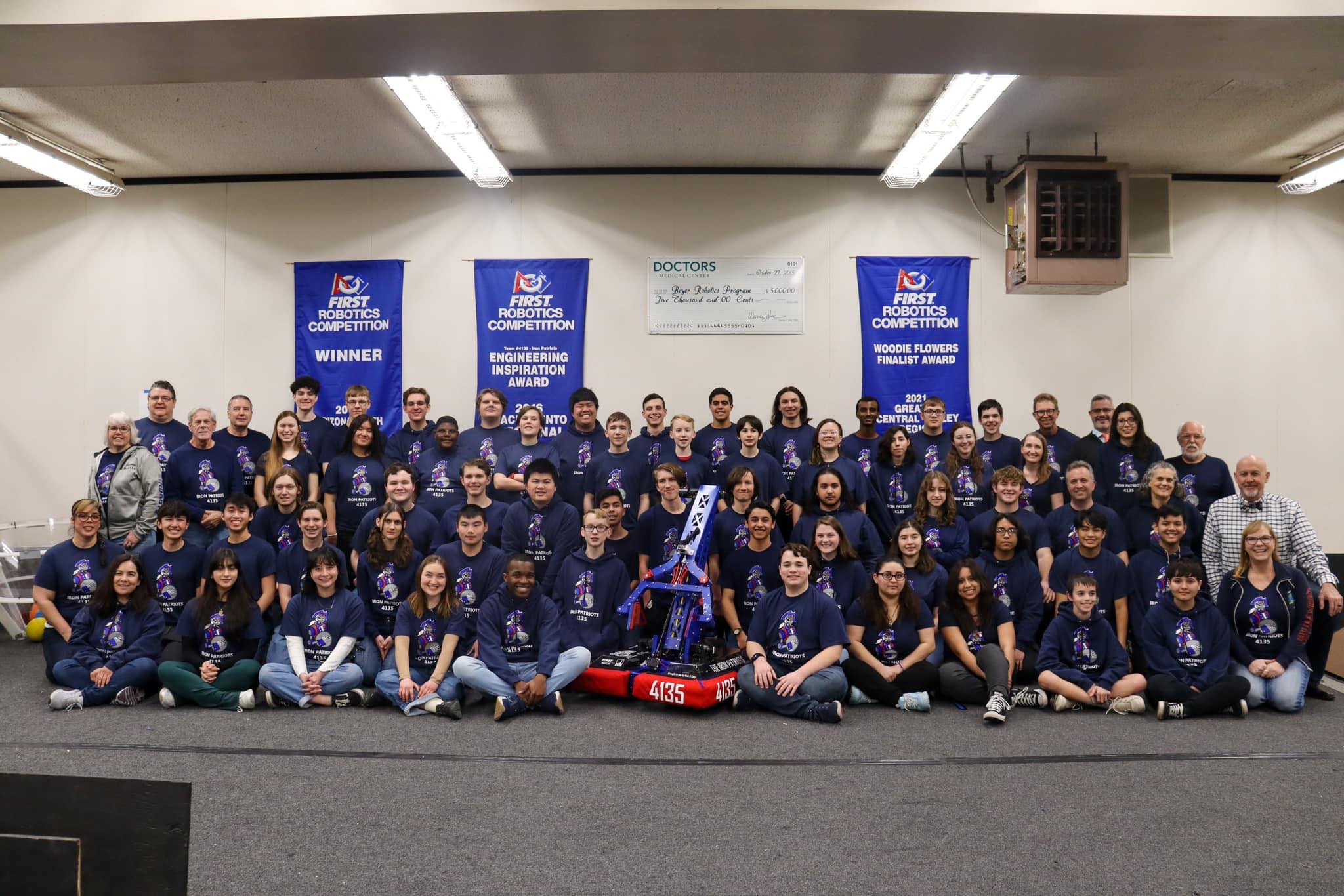 The mission of the Beyer Robotics Engineering program is to spark student interest and curiosity in Science, Technology, Engineering and Mathematics (STEM) and encourage students to pursue post-secondary careers in these fields. We will make STEM more accessible and interesting to all students, especially those who are underrepresented in these fields.
The unique, Problem Based Learning nature of this program provides students with opportunities to solve problems, be effective team members and be able to communicate well with others.
In order to motivate students' involvement in STEM fields, Beyer High School supports three robotics teams. These teams work after-school building and programming robots which compete in regional events. Two of the teams compete in the First Technical Challenge (FTC) and a third in the First Robotics Challenge (FRC) sponsored by USFirst.org.About
Career Technical Education (CTE) Pathways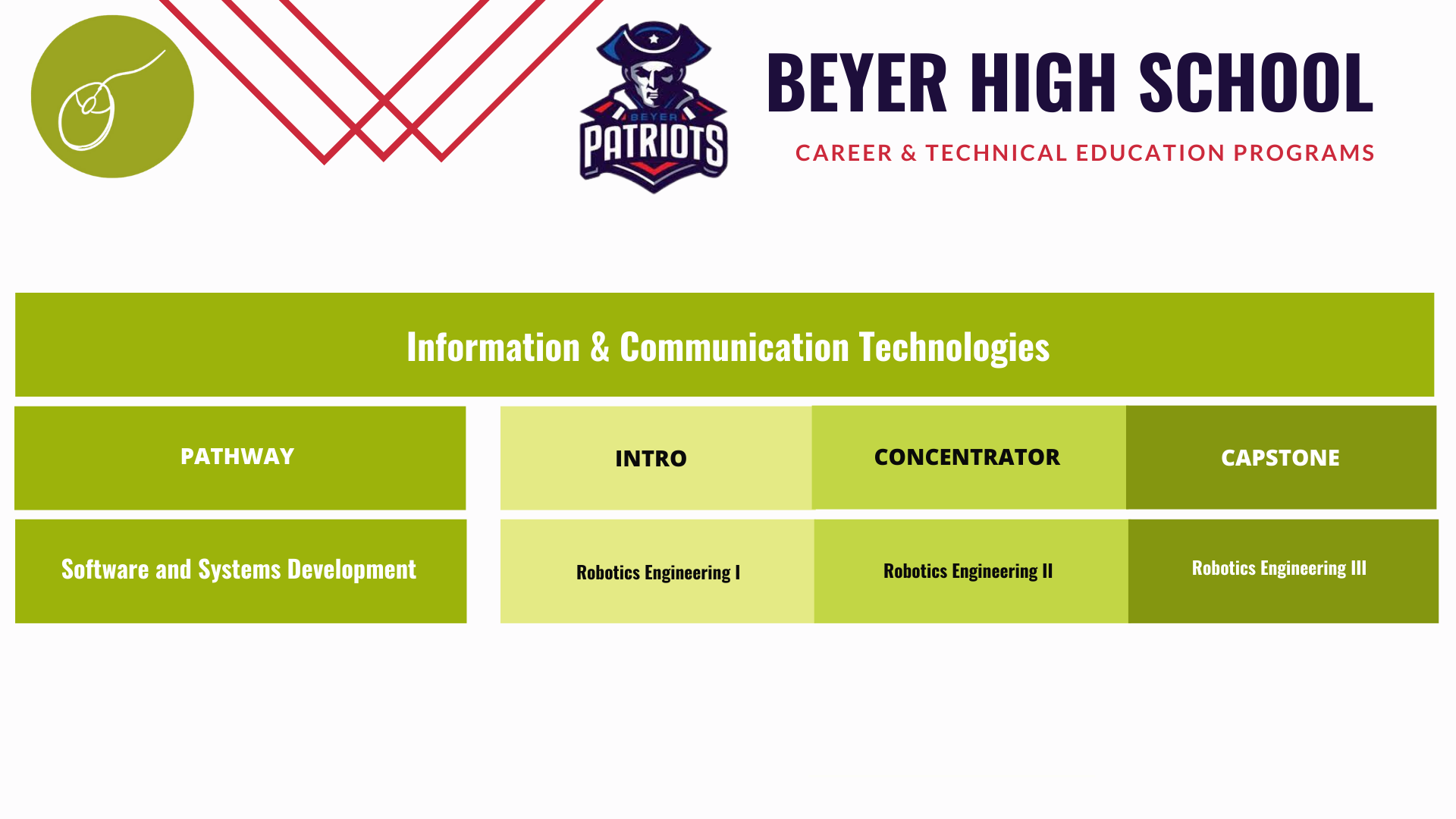 Follow Beyer Robotics on social media!
To learn about the CTE Standards click below